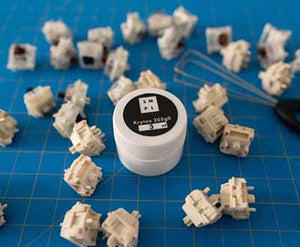 Krytox 205g0 lube can be used to improve the switch and stabilizers of mechanical keyboards for a better exprience. Krytox lubricants are shipped containing approximately 5 mls
Please note that all lubricant purchases are non-returnable & non-refundable once the sale is final.
Please note that this is a industrial product. SMPL Supply is not responsible for any damages from inexperienced usage. Please do not ingest or leave on skin.
Data & Safety Sheets available upon request.